Meditation, music and lots of joy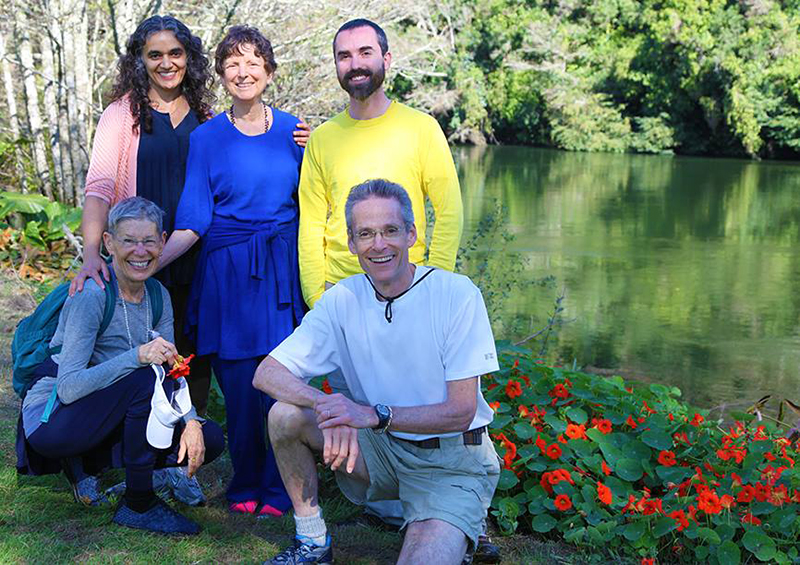 It felt like a three-week-long slumber party with some of my best friends.
Our days were filled with laughter and meaningful conversations. The harmony of ten joyful voices singing the food blessing echoed around the house as we crowded the dining table, happily bumping elbows through every meal.
That same table – once wiped clean – would instantly transform into the office of Ananda New Zealand headquarters as we hunkered down to place final touches on the plan for the 3-week programme.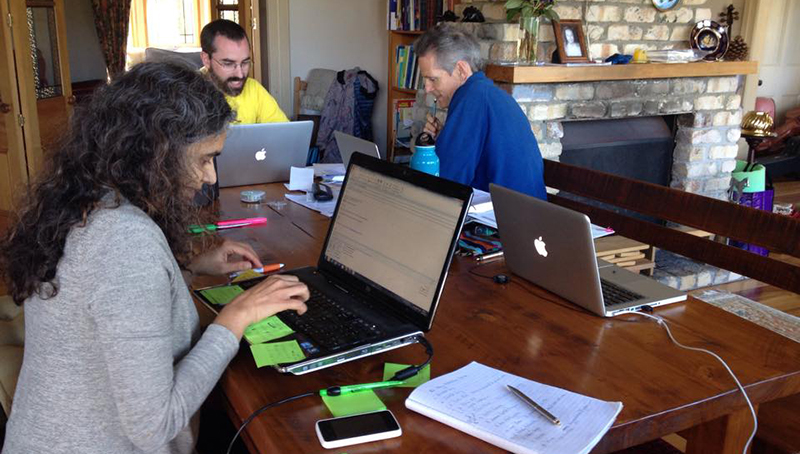 The first two weeks of the program consisted of day and evening workshops in Hamilton.
Mornings began with a burst of energy as I led an eager group of participants through a series of yoga postures, including Paramhansa Yogananda's unique energisation exercises that flood the body with lively vigor, preparing our minds for a day of learning.
We were blessed once again to be in the company of Nayaswami Asha, one of the most gifted spiritual teachers in the world, who has devoted her life to practising meditation, living the principles of Self-realisation, and sharing with others the inspiration she has received from her teacher Swami Kriyananda.
Asha led several seminars spanning a variety of topics including the essential ingredients on the path of meditation, what progress in meditation looks like, how to overcome obstacles in your meditation practice, and how regular meditation can improve your loving relationships. Tandava was there, capturing all of the talks with his video camera and diligently posting them online.
I was delighted to see the room fill up with enthusiastic attendees for every session. When we weren't soaking up Asha's wise words, we were meditating, enjoying live music from Dambara and Tandava, learning and practicing the "walking meditation" and sharing smiles and heartfelt stories over a cuppa.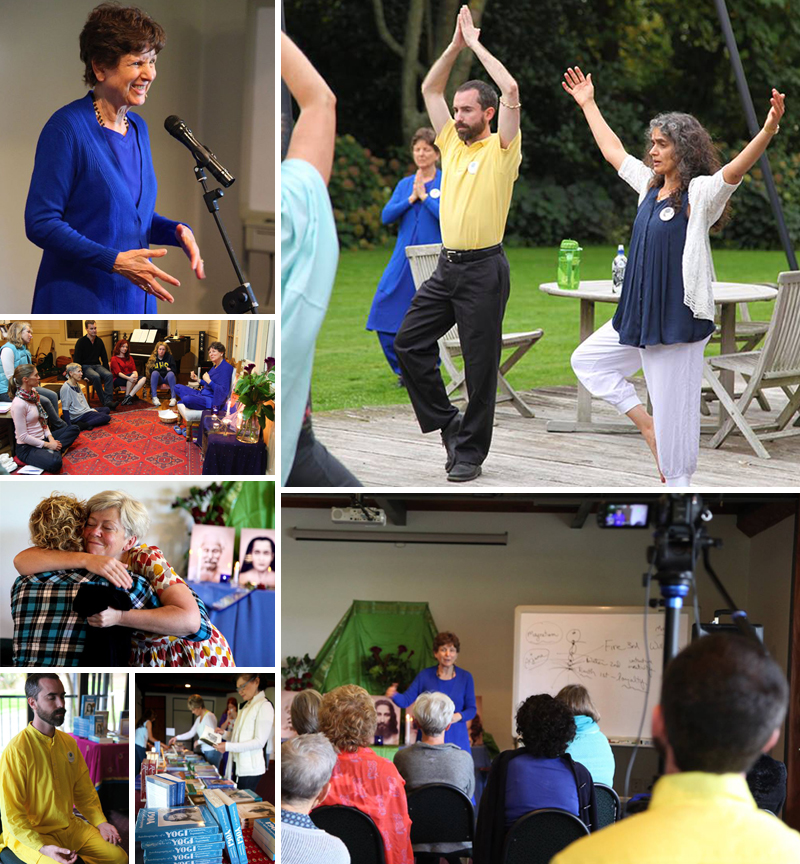 On the second weekend, during the Sunday spiritual renewal ceremony, three beautiful souls took the discipleship vow, committing themselves to the path of meditation. I was moved to tears as it reminded me of the memorable day in my life when I had taken that same discipleship vow, and reflected on how for me it had marked the beginning of a new spiritual journey.
As I looked around the room at the joyful smiles, I felt that our community here in Hamilton was growing, and I felt that it was time to introduce some of the deeper teachings of this path. I felt people were ready for it. Suddenly, I was also aware of the responsibility that lay ahead of me. I knew I had to put in the work to help everyone around me realise their fullest potential.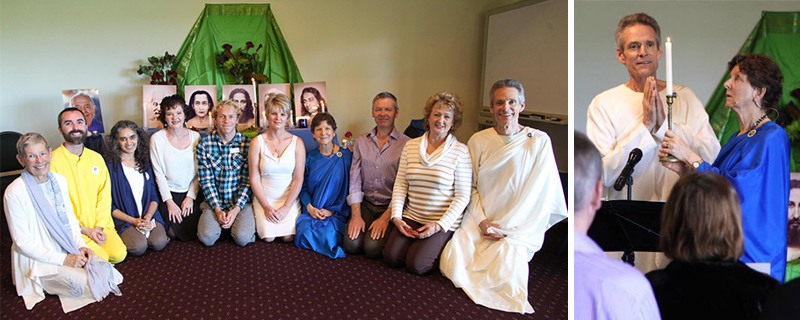 We were blessed with a few free (and sunny!) days before the weekend retreat in Taupo, so we made the most of them with a little bit of fun as a team. The Americans just loved tramping on the trail to Wairere falls, exploring the Hamilton Gardens, and learning all about tea at the Zealong Tea Estate.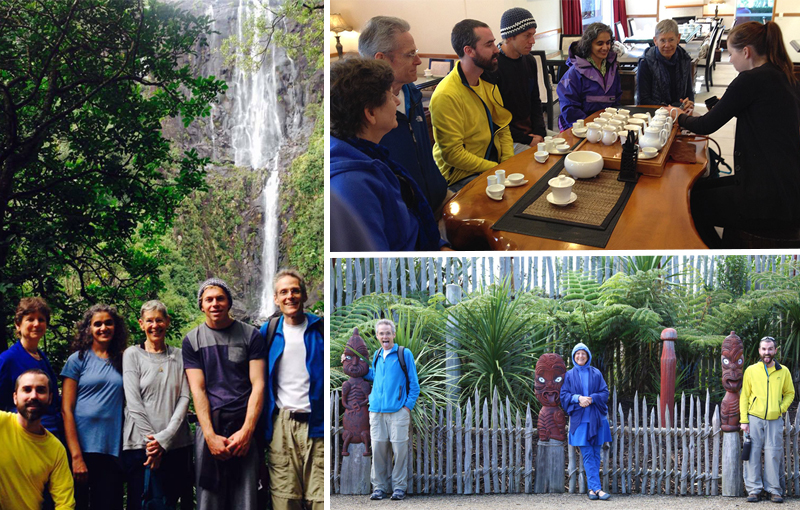 It was touching to have several friends surprise us with bags of fruit and other goodies, and even fully prepared homemade meals delivered straight to the house in time for dinner! Asha and Dambara spent one rainy day turning a big load of fresh feijoas into a giant batch of delicious chutney that we are still enjoying.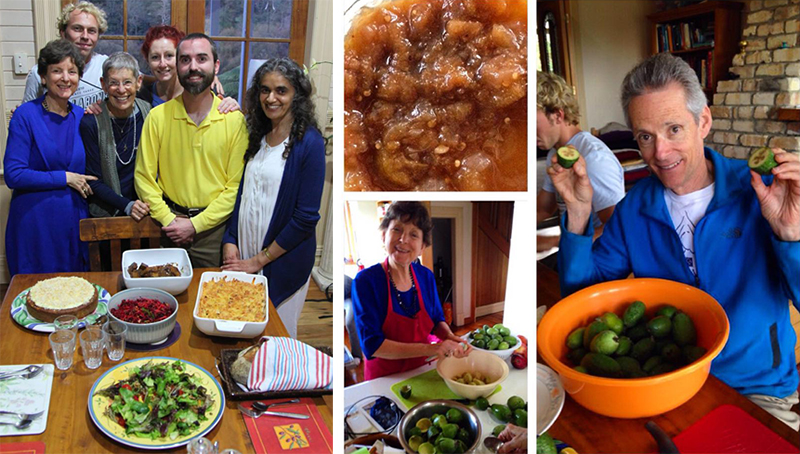 On the final weekend, we swapped the familiar and comforting banks of the Waikato river for a hilltop view of Lake Taupo, which made a perfect setting for a residential retreat.
It was a truly soul-nourishing experience.
Asha's talks inspired us, Dambara and Tandava's music uplifted our souls, personal stories of a panel of devotees moved us, and a symbolic fire ceremony roused and healed.
We were honoured, once again, to witness five new souls take their discipleship vows.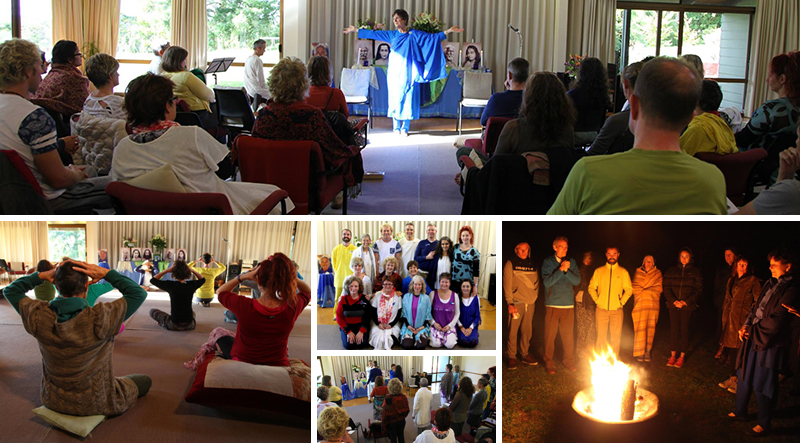 I was filled with purpose as we drove back from Taupo, acutely aware of the responsibility that lay ahead of me.
Making deep connections with everyone who attended our three-week program was invaluable.
Inspired by everyone's desire to travel along the spiritual path, I felt a sense of urgency to start the next phase of the meditation course I teach at the Narrows Retreat. I wanted to help everyone grow and blossom, to be there with them through the process, and to hold their hand as they continue walking towards their purpose.
I returned to Hamilton with a renewed burst of energy and drive towards my goal of spreading the teachings of meditation throughout New Zealand!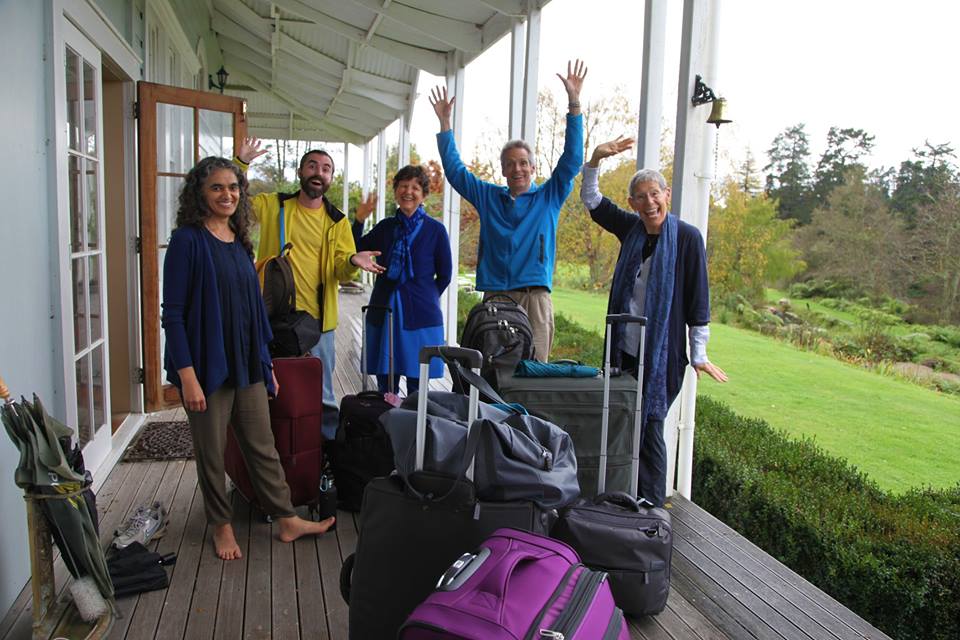 With joy,
Kavita.