Weekly Group Meditation and Book Club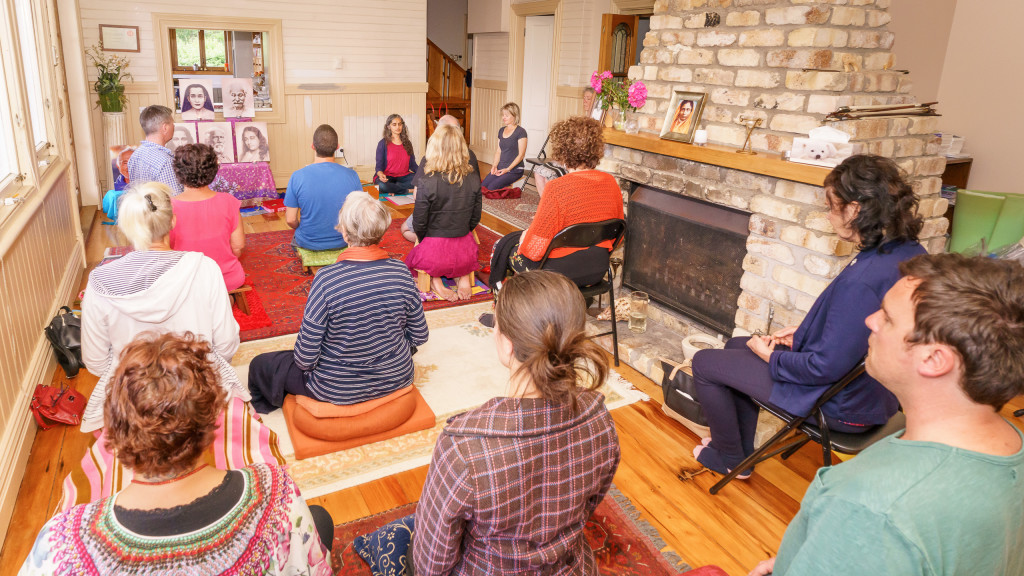 Uplifting Music, Guided Meditation, Healing Prayers and Book Club
To register scroll right down
Our weekly group meditation and book club is your time to connect with like minded souls.
Our evening begins with music followed by a lightly guided meditation based on the teachings of the ancient yogis. You will then enjoy a short break where you can make yourself a hot cuppa and savour the company of like minded souls. Book study follows soon after. One of our experienced teachers will help to illumine the messages contained in the chapters. We will cover a variety of topics that apply to all aspects of your life, anything from how to have courage calmness and confidence, through to dealing with death and dying.
Sessions are informal and feel like a heart to heart conversation amongst friends. There is always ample opportunity to ask questions and engage in discussion.
What you'll get:
Experience the benefits – joy, enthusiasm, peace, and calmness – that come from meditating with others using simple yet powerful meditation techniques as taught by the ancient yogis
Time in the company of like minded souls – the nourishing effects of friendships
Immerse yourself in the book that has changed the lives of millions
Get inspired to establish your personal meditation practice and move deeper into your existing meditation practice
Guidance from experienced teachers who will share their personal reflections and experiences
Opportunity to ask questions
Wednesdays 6:30 – 8:40pm  Classes will continue during December 2016 and January 2017.
Fee: Monthly subscription $65 (save up to $35 per month) or $20 per session
Guided Group Meditation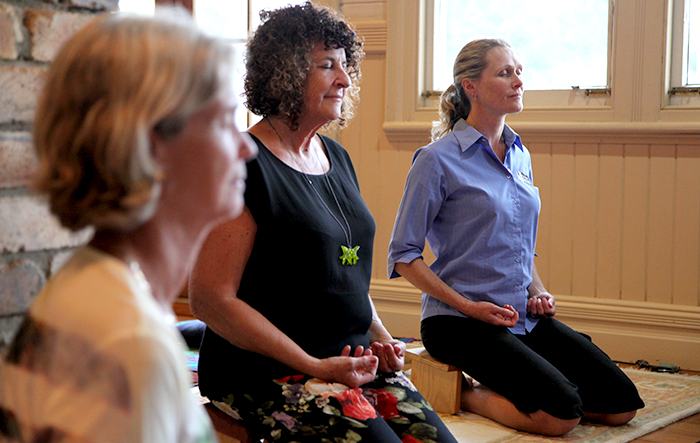 Join us for drop-in weekly group meditation. We practise silent seated meditations, lightly guided by our experienced teachers. The meditation is based on simple yet powerful techniques as taught by the great yogic master Paramhansa Yogananda. The session is usually complemented with music and singing. Singing along is always optional. Bring your own meditation stool or cushion, or borrow one of ours. We have lots of chair seating available too. We also recommend you bring a shawl or a blanket to keep warm during meditation.
Meditating with a group of other people can be a deeply rewarding experience. The energy and magnetism generated when two or more people meditate together not only helps us meditate for longer periods of time, but it enables us to go deeper into our meditations. Regular meditation can help you cultivate a restful heart and mind, and also improve your ability to focus and concentrate in your daily life.
I recommend that you take our Beginners Meditation course before attending these group meditations.
Yoga and Meditation Spiritual Book Club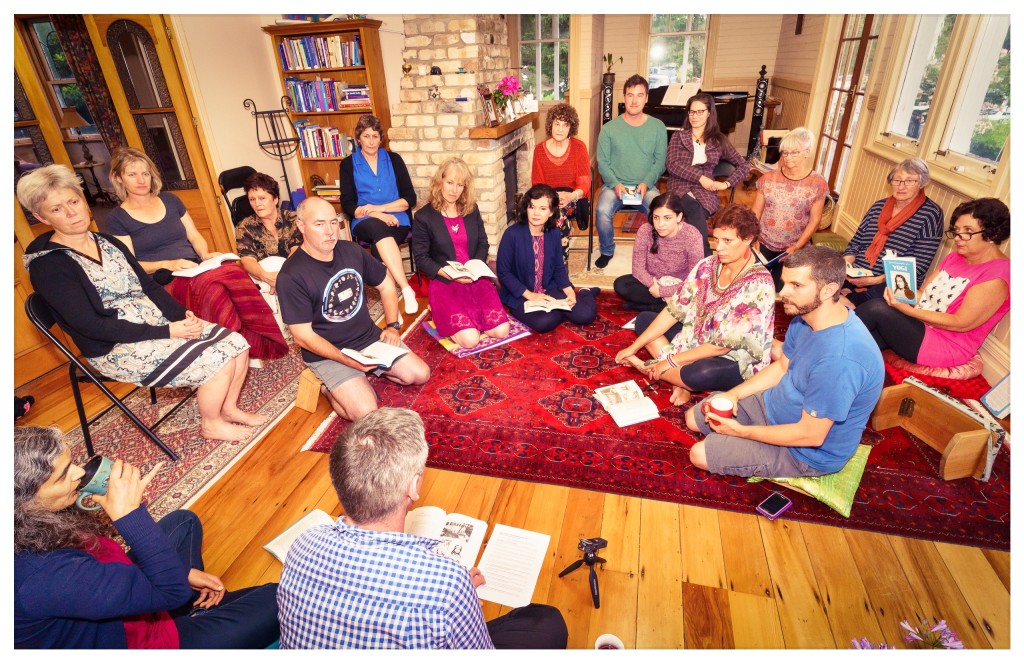 We like to keep our book club very user-friendly. Each week we will together read a chapter or two and discuss. There is no need to have read the chapter before hand. You can join the book club sessions anytime as the discussion covers general themes about yoga and meditation we can all learn from. Our experienced teachers focus on key messages in the reading and make it applicable to everyday living.
The discourse is always inspiring and you will leave feeling motivated and uplifted.
You can drop in on any session on your own schedule, or take up a monthly membership that allows you to enjoy a reduced rate.
Current Read: Autobiography of a Yogi by Paramhansa Yogananda
This "book that changed the lives of millions" has been translated into 35 languages and over 4 million copies sold, the Autobiography of a Yogi is one of the most important spiritual books of the 20th century as it delivers ancient yogic knowledge applicable to the modern world. This extremely thought-provoking spiritual memoir has influenced the lives of millions including the likes of Steve Jobs, who re-read the book many times during his life.
Come and discover the essential message contained in this spiritual classic, and learn how a spiritual path that changed the lives of millions can help bring joy, calmness and creativity into your life.
Autobiography of a Yogi is no ordinary book. In depth study of this text reveals many dimensions that aren't apparent to the casual reader.
We will shed more light on the concepts contained in this book including karma and reincarnation, death and dying, secrets to prosperity, living a spiritual life in a material world, the law of miracles, finding joy in difficult times, the role of a Guru and much much more.
Ask us about this
We'll be in touch with you shortly. If you don't hear from us within a reasonable time frame please contact us again. Sometimes messages do get gobbled up in cyber space