Path of Kriya Yoga
Yoga and Meditation Retreat in Taupo with Nayaswami Pranaba




Meditation | Yoga Postures | Delicious Food | Inspirational Talks | Friendships

Based on the teachings of Paramhansa Yogananda, author of spiritual classic Autobiography of a Yogi.

Friday 9 Feb – Sunday 11 Feb
60 Acacia Heights Dr, Acacia Bay, Taupo
To register please scroll down


Yoga Postures & Energisation Exercises
Guided Meditation
Inspirational Talks
Uplifting Music and Devotional Chanting
Nutritious vegetarian food
Company of like-minded friends
Retreat Schedule
Friday 9 February
You may begin to arrive from 4.00pm onwards
6.00pm DINNER
7.30 – 9.00pm Opening Satsang – WELCOME and overview of the retreat. Introductions; Talk about the Path of Kriya Yoga; Chanting
Saturday 10 Feb
Morning Programme
6.15am – 8.30am Morning sadhana (Energization Exercises, Yoga Postures, Chanting, Meditation)
8.30am – 9.30am BREAKFAST (in Silence)
10.00am – 12.00pm Class on Discipleship and Kriya Yoga
12.00pm – 12.30pm Meditation
12.30 – 1.30pm LUNCH
Afternoon programme
For those participating in Kriya Initiation
1.30-3.15pm Inward Quiet Time
3.15-3.30pm Energization Exercises on your own
3.30-4.00pm Silent Meditation as a group
4.00-6.00pm Kriya Initiation
6.00pm DINNER (in Silence)
For those participating in Alternate Program
1.30pm –2.00pm Satsang with Nayaswami Pranaba
2.30pm –4.00pm Free Time/Inward Quiet Time
4.00pm – 6.00pm Afternoon Sadhana ( Energisation Exercises, Yoga Postures and Meditation)
6.00pm – 7.00pm DINNER (in Silence)
Evening programme
7.30pm Listening to Recording of Paramhansa Yogananda
Sunday 11 Feb
Morning Programme
6.30am – 8.30am Morning Sadhana for Kriyabans (including Kriya Review)
Alternate Programme Morning Sadhana for all others includes Energisation exercises, Yoga postures and Meditation
8.30am – 9.30am BREAKFAST
10.30am – 12.30 Sunday Service, closing and farewell
12.30 – 1.30 LUNCH
Afternoon programme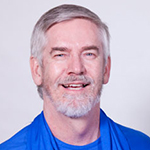 Here's a rare opportunity to hear wisdom from a gifted spiritual teacher from Ananda Worldwide. Nayaswami Pranaba, a disciple of Paramhansa Yogananda, is one of Ananda's most widely travelled and experienced ministers, having meditated for over 40 years and offering classes and workshops in meditation and yoga for over 35 years. He travels frequently, bringing the teachings of Yoga and Meditation to the world.
Prices:
Shared Bunkroom $325
Caravan Solo $325
Shared self contained unit Motel style $395
Self contained Unit Motel style Solo occupancy $450
Gluten and/or dairy free diets please add $15
Please note there are limited number of caravans and motel style self-contained accommodation. We'll let you know if your choice of accommodation is available.
Register for this Retreat Here
A 50% deposit is required to secure your place. Payment plans available – make your request in the Message box below. Or drop us a line with your questions or comments.