Personal retreats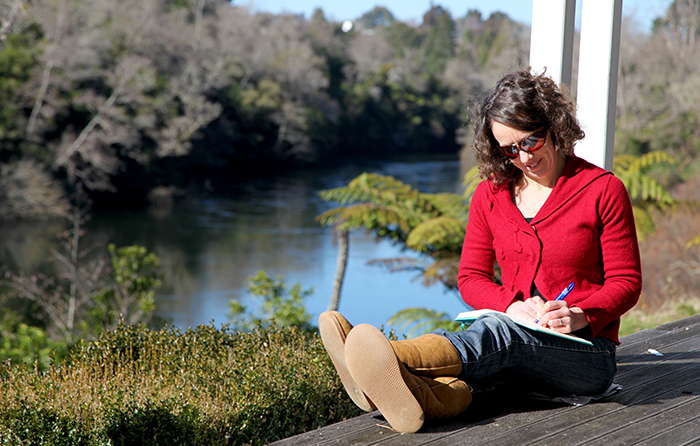 Spa-like pampering for your soul
Once in a while, life has the habit of throwing us a little curve ball.
Just when we think we have our goals and aspirations all arranged nicely, something starts to spin. Before you know it, our once linear and unwavering focus in life is seen swerving uncontrollably, deviating from its intended path, and hurling itself into a completely erratic direction.
Although life's unpredictable challenges can feel like problems that need fixing, at the Narrows Retreat we perceive them a little differently.
We like to think of them as a little plot twist in your story line. A plot twist may be a radical change that shakes you up, but it can also provide you with the opportunity to continue writing your story towards a new and exciting direction.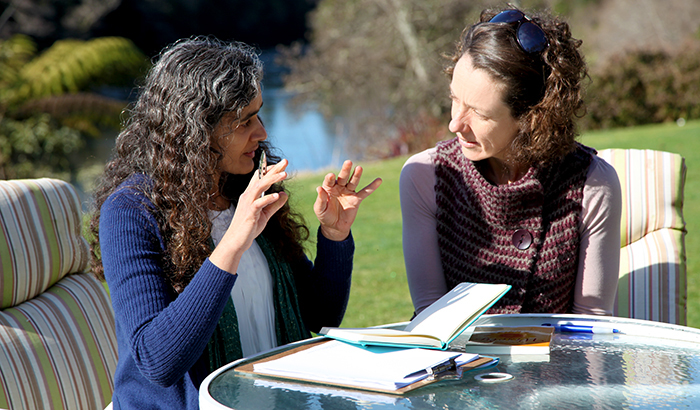 Much more than just counselling or life coaching
Our personal retreats are much more than a counselling or life coaching session. They are instruments of development and growth.
Our aim is to inspire new chapters in your life based on deep passion and a strong sense of purpose.
All our retreats are based on the firm foundations of knowledge on adult development and human systems leading to deep and long lasting change. We specialise in working with people in their mid-life years and beyond.
So whether you have arrived into your mid-life years feeling stuck, perhaps restless, and not sure of the way forward. Or you are in need of a new direction, and some enrichment in your life and career, we are here to help.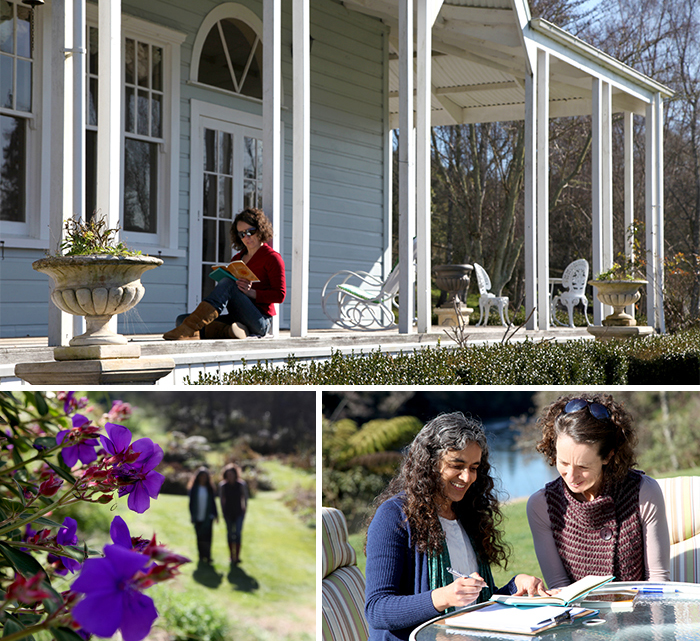 Private and fully customised for you
At The Narrows Retreat we pride ourselves on individual attention. We recognise that people going through a transition or looking for redirection and/or enrichment in their career or personal lives often want to work on their matters in private. To honour each person's uniqueness and individuality, all of our personal retreats are conducted on a one-on-one basis and are fully customised.
Our approach is based on strong foundations of the ageless wisdom of yoga and adult development leading to deep and long lasting change. Tools and strategies include self enquiry, relaxation techniques, postural adjustments, affirmations, yogic counselling, visualisations and much more.
With a fully customised personal retreat, we may just be able to help you hit that ball out of the park. Or help you move your story beyond that plot twist by simply, inspiring you to start a new chapter in your life.
What people say:

You've given me a whole new way of looking at things. I don't think I would want to go back to my old ways again…it's a huge shift.
"It was all very soul nourishing for me. I came away rested and revitalised.
Like a renewing facial or a rejuvenating massage for your soul, the 2-hour renewal is a perfect way to give your life a little boost.
We provide the time, tools and professional guidance to help you gain fresh perspectives and new insights, and equip you with a solid plan that will allow you to return to your life filled with renewed passion and purpose.
The day of renewal builds upon the offerings of the 2-hour renewal by providing more time in the afternoon to reflect and delve deeper.
The day of renewal is perfect for you if you are experiencing:
Feeling stuck and nothing seems to be moving
Low energy levels
Feeling lost, and lacking a sense of purpose
Restless and indecisive about your next steps in life
Busy, stressed and overwhelmed
The 5-day retreat will give you the opportunity for a full immersion into reviewing your life and career. It allows you to unplug yourself from the world and its external activities and dive deep within. During this retreat you will have opportunities to engage in a range of activities that will help you manage overwhelm and reconnect with the deep passions and desires of the heart. It will truly be a "stock-take" time as you re-evaluate the various aspects of your life.
This retreat is for anyone facing:
Transition in their career or professional direction
Overwhelming responsibilities for work and family
Waning energy and passion about life
Mid-life questioning and challenges
Hunger to grow in their next phase of life
The 5-day retreat is an opportunity to:
Reflect on all that you bring to the next chapter of your life
Explore bold and imaginative options for the chapter ahead
Articulate a carefully crafted plan to support your emerging journey

Ask us about this
Does this or any of our other retreats and classes spark your interest? Ask us more details by submitting this form: