Workshop – Sharing the Light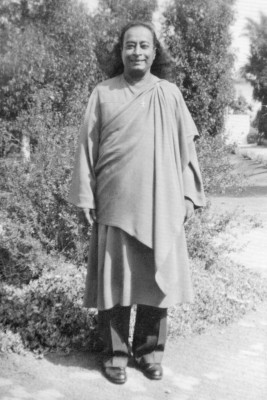 Moving Beyond Personal Practice
Sunday 12 February
10.00am – 4.00pm
Meditation, Yoga postures, inspirational talks, food and friendship in a tranquil setting by the Waikato River
Highlights of the day
Participate in a group meditation
Get to know the world cycles (yugas) by engaging in yoga postures
Learn of the key messages brought to the West by Yogananda
Examine your own role in this world-wide mission
Explore creative ways to expand and share the light
Paramhansa Yogananda is best known for the spiritual classic Autobiography of a Yogi.
Yogananda's message is universal and eternal.
It focuses on the needs of a rapidly changing world.
Come together with like minded Souls
The workshop is highly interactive and engaging. You will actively participate in your learning.

Sample Schedule
10.00 – 10.15 Welcome and Introductions
10.15 – 10.30 Music
10.30 – 11.15 Guided Meditation
11.15 – 12.30 The World Cycles through yoga postures
12.30 – 1.45 SHARED LUNCH
1.45 – 2.30 Key messages of Yogananda
2.30 – 3.00 Rising to Potential: A practical exercise
3.00 – 4.00 Sharing the Light – Moving Beyond Personal Pratice
Fee: This workshop is FREE for those who have committed to a regular monthly contribution of $65 or more .
For everyone else $65.00
Please bring a plate of vegetarian food for a shared lunch
Some familiarity with meditation and the teachings of Paramhansa Yogananda will be useful. This workshop isn't recommended for the complete beginner.