Yoga therapy for stress, anxiety, depression, trauma and insomnia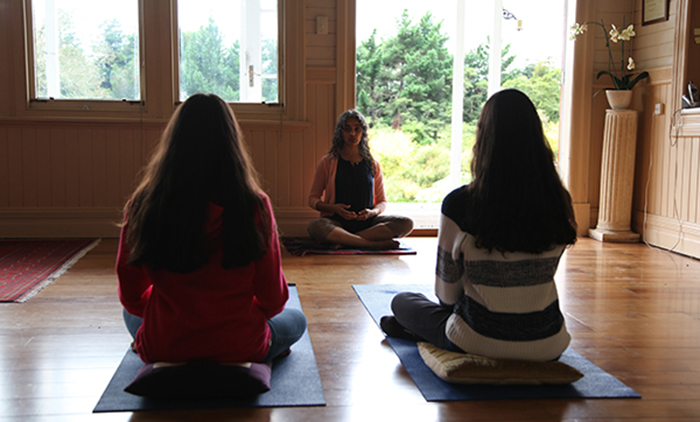 If you're experiencing insomnia, feeling stressed, anxious, worried, depressed or experiencing the effects of a trauma, yoga may be beneficial. Yoga teaches us that these mental states are a result of our lack of connection with who we really are. Through yogic practices you can reconnect with your true nature, the wholeness that you are beneath your current mental state.
Tools used include breathing exercises, meditation, mindfulness, guided imagery and affirmation, deep relaxations, postural adjustments, yogic self-enquiry and much more.
No prior experience of yoga is required, nor do you need to be flexible or physically fit.
Consultations are 75 minutes long and for best results we recommend an 8 week commitment.

Ask us about this
Does this or any of our other retreats and classes spark your interest? Ask us more details by submitting this form: