About Ananda
The Ananda Communities
Yogananda often predicted that world brotherhood colonies, based on the twin principles of "plain living and high thinking," would be the social pattern for the future. Kriyananda vowed to do his utmost to make this dream a reality. As a result, several Ananda communities have popped up around the world. Ananda also has teaching centers, retreats, and meditation groups.
The speakers leading the Journey to Inner Peace retreat are all long-time meditators and residents in the Ananda communities.
Nayaswami Pranaba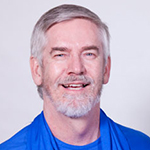 Nayaswami Pranaba is one of Ananda's most widely traveled and experienced ministers, having meditated for over 43 years and offering classes and workshops in meditation and yoga for over 35 years. He and his wife, Nayaswami Parvati, have helped to create and direct Ananda centers in the United States (Palo Alto, Portland, Seattle, Dallas,) and also in Assisi, Italy. Pranaba has been Director of the Yoga Teacher Training program and Manager of The Expanding Light Retreat in California, as well as Ananda's Retreat in Assisi, Italy. He has directed Ananda Village's membership training program, and now works with Ananda's outreach ministry, traveling frequently, bringing Yogananda's teachings and inspiration to Ananda devotees worldwide. Pranaba has been a disciple of Yogananda for over 37 years.
He first began meditating when he was 18 years old and felt an instant affinity to the daily experience of going within, appreciating a more expanded sense of who he was, and enjoyed the adventure of being on a spiritual journey.
Wanting to connect with like-minded people, he hitched-hiked around Europe and Israel, spending several months on a small kibbutz (community) in Israel, and eventually finding his way to the Ananda Village was where he found what he had been seeking for years. He arrived at Ananda Village in late July, 1978 after a 64 hour bus ride from Winnipeg, Canada. When he first stepped onto the property he felt a welling up from his whole being and said to myself, "this is my home".
Radhika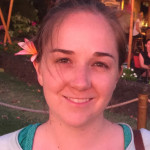 Radhika was first inspired to follow the yogic path when she studied it in a World Religions class in college. She desperately wanted to know what the meaning and purpose of life was, and had not been able to find it in traditional Western philosophy and psychology. So she immersed herself in the world of the yogic scriptures, took more Eastern religion and philosophy courses, and even studied Sanskrit for a while.
After learning as much as she could from books, she wanted to see how yogic philosophy was practiced. She visited many different spiritual groups inspired by teachers from India, and learned meditation as well as other spiritual practices. She then traveled to India, and finally came across Ananda via The Expanding Light, Ananda's Yoga and Meditation retreat.
Originally from Encinitas in Southern California, Radhika has lived at Ananda Village since 2011. She and her husband maintain Ananda.org and assist other Ananda ministries with their websites. She enjoys reading, singing, marital arts, and playing with kittens.
Nabha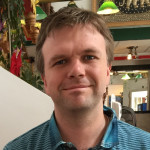 I grew up in America and have lived at Ananda Village in California since 2005. In 2012 my wife and I were married — for some years prior, I was a monk, and some of my articles here reflect that.
My wife and I both work for Ananda Web Services with a number of other Ananda members. We  help get new Ananda sites online and support existing sites, like Ananda.org, Crystal Clarity, and The Expanding Light.
Kavita Parshotam

A serious meditator for more than twenty years, Kavita left her promising business career to devote herself full time to sharing the teachings of self-realization. She is the founder of the Narrows Retreat, New Zealand's first Ananda centre, where she teaches yoga, meditation, and other classes on the philosophy and practice of the journey towards inner peace